Nursing Home Care in Dhaka
If you are looking for a nursing home support agency that provides Nursing Home Care services in Dhaka, Bangladesh. Then you have come to the right place. Dhaka Home Care is a top Nursing Home Care Service provider in Dhaka, Bangladesh.

Nursing home care is a much-needed service for patients needing assistance with day-to-day activities. Dhaka Home Care Agency is one of the best nursing home care with more affordable prices and the best quality home care service. To convenience patients in Bangladesh, we try to provide hospital nursing care services at home.

We provide home care nursing services in Dhaka, Bangladesh. Our nurses are extremely skilled and humble. We have trained them properly to give the best service. The happiness of the patients measures our success. We always try to give our best service.

Your well-being is always a priority for us regarding nursing care services at home. To provide the most compassionate, attentive home care service, we follow all guidelines in the medical field. Furthermore, patients can recuperate among their families while receiving nursing home care services.

Contact us today to get Dhaka's best nursing home service and long-term care for your loved ones.


What Nursing Services Dhaka Home Care Offers?

We offer nursing care at home in Dhaka when you need it most :
Dhaka Home Care Agency provides high-quality, individualized home care service in Dhaka, Bangladesh, in your home or community for patients of all ages. You can regain and maintain your independence with our services and equipment. When you need a nursing care service at home, call us. We are always ready to do the service.

Let's dive in to see when you need our home nursing care service:

Having a newborn can be both joyful and stressful at the same time. If a new parent does not have the necessary assistance, the first few weeks at home with a crying baby can be stressful, frantic, and even harmful to her well-being.

Several first parents may be unsure how to plan to feed, assist their infant sleep through the night, or even diaper their child. It makes perfect sense to hire a professional nurse for newborn babies to help.

Dhaka Home Care offers Newborn baby and Mother home care services in Dhaka. Our senior nurse (Non-diploma Nurses) generally does the duty. But if the patient wants, you can choose another option.
Disabilities Patients Home Care Service:​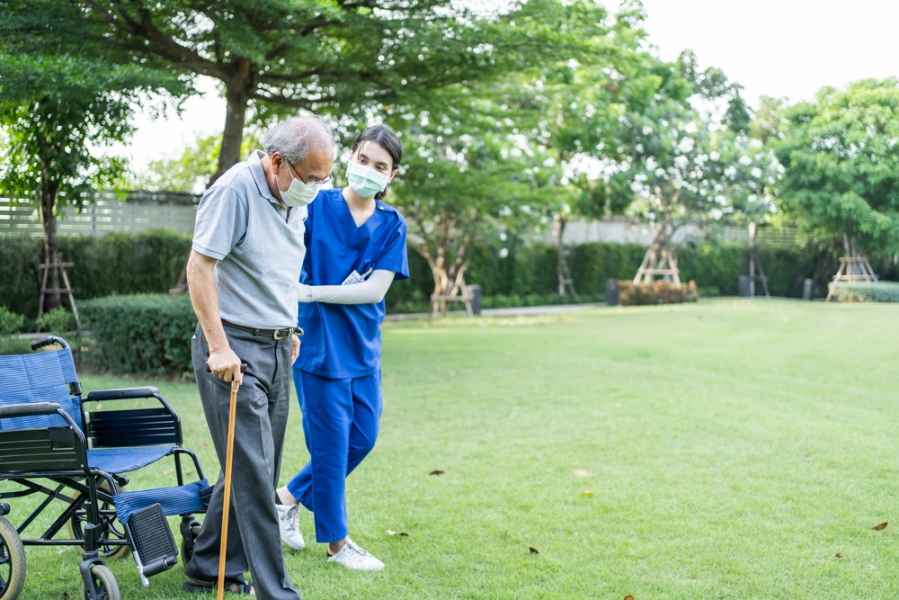 Persons with disabilities can be cared for by certified nurses. Their responsibilities will be housekeeping, preparing meals, running errands, caring for their personal needs, etc.

Home care services are essential for severe and chronic illnesses such as Alzheimer's and dementia, diabetes, kidney disease, etc. Dhaka Home Care BD provides nursing home care services for Disabilities Patients in Dhaka, Bangladesh.​
Surgical or Nonsurgical Patients Home Care Service:
There are two main types of patients in nursing homes: Surgical and Nonsurgical. Surgical patients are those who have had recent surgery and need help with their recovery.

Nonsurgical patients are those who do not require surgery but still need help with their daily activities. Nursing home care for both types of patients is important in order to ensure a speedy recovery and a comfortable life.

So, surgical or nonsurgical patients who cannot do daily activities can take our Nursing Home Care service.

Elderly Home Care Service:​
There are many elders we have in our family who don't get enough care for their illnesses. Most of the time, the family members are busy with their work. So they can't give the personal care that the elderly needs to get better soon.

If you need nursing home support in any of the above categories, choosing us will be the best decision. Our skilled nurses are very experienced in their work and profession. We assure you that you will get the best personal and nursing care support in Dhaka, Bangladesh.


Physiotherapy Patients Home Care Service:
Children suffering from disorders, the Elderly who can not move properly, Neurological Patients with multiple sclerosis, Parkinson's disease, or stroke patients can take services from us. A physical therapist can improve the condition of a patient with difficulty moving.

It is possible to reduce immobility through regular physical therapy. Dhaka Home Care gives nursing home services in Dhaka to patients who need Physiotherapy care.
When to Choose Dhaka Home Care BD Nursing Care Service?
You can take all kinds of nursing services to your home that we have all over Dhaka. In special packages, we also provide services in any corner of Bangladesh. We can make some points if we want to say them in a specific way.

Such as:
After surgical care ·
Taking any kinds of injections

·

Regular/ special care for elderly ·
Take an oxygen ·
When feeling any pain ·
Facing Asthma, Paralysis ·
After facing an accident ·
End life care ·
Baby & mom's care ·
All kinds of physiotherapy care ·
Cancer patients' care at home
ICU patient support/ care in the home

Without these, if you want more/ another home care service at home, call us for more information.
How Qualified Nurses do we offer for Nursing Home Care?
We have certified nursing assistants with years of experience within the health care sector. There are 2 different types of nurses for nursing home care service in Dhaka.
Diploma Nurse
Non-diploma Nurse (No diploma, but they have been trained for 3 months in our institute)
What Duties do Nurses do in Nursing Home Care Service Program?
Almost all the things nurses do for the well-being of the patients. Some notable responsibilities that they take care of are stated below: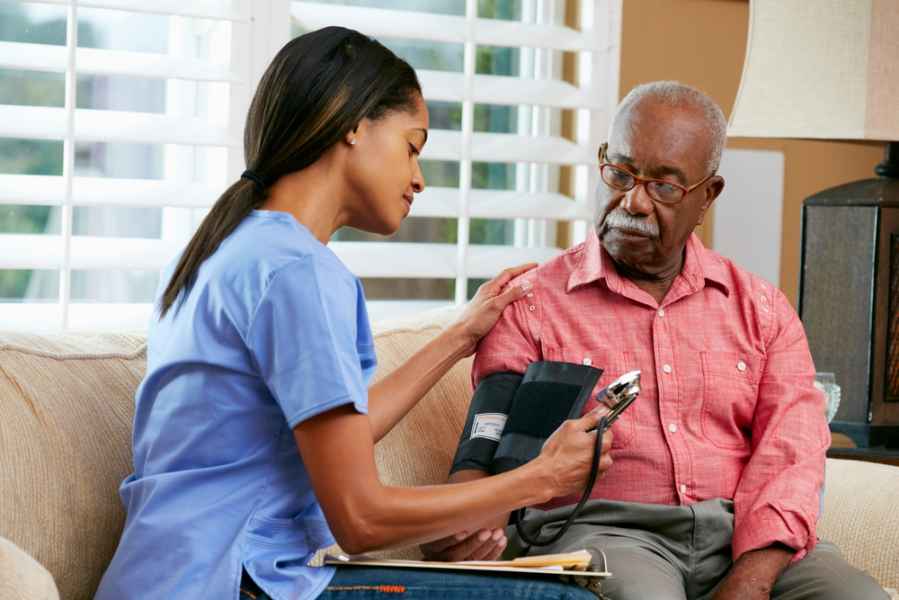 Nurses assist with exercise.
They change the diaper
Give medicine on time and allow for giving the injection/ saline if needed.
Dress patients properly.
Help to do a proper bath or clean the patient.
allow for giving the injection/ saline. Give medicine on time, change diapers & Dressing patients properly.
Help to do a proper bath or clean the patient.
What is our schedule for our loving patients?
We are always ready to give our service. You can take any long-term or short-term service at any time. But we make 3 different schedules for our patients.
Daycare (8 am to 8 pm ):

Patients can take this in-home daycare service from 8 am to 8 pm. Generally, this type of service is given to all kinds of patients who want this.

·

Night Care (8 pm to 8 am): Patients can take this in-home nursing care service from 8 pm to 8 am ·
Full Daycare (24 hours): Patients can take this in-home nursing care service 24 hours a day. Mainly this service is given to the disabled, post-operation patients & who want to take help their 24 hours helping hand for doing /maintain all the activities of their life.
Why is Nursing Service important in the home?
There are a lot of things that speak about why nursing service​ is important in the home. Such as:

Being in the hospital is never intentional. But sometimes it becomes necessary for us. The best option to stay in the hospital is an in-home care service.

·

At home, patients can recover faster than at the hospital because they feel more comfort and security with the same care as in the hospital. ·
The patients experience mental as well as physical improvements. ·
Certified and licensed nurses provide home care services. Nursing care is their specialty. They have the expertise to supervise and monitor medical treatment at home.

·

Home nursing lets you continue your treatment without interruption, unlike non-skilled services. In addition to administering medications, injections, and physical therapy, the nurse conducts other necessary tasks.

·

Visiting hospitals is a hassle for everyone. A familiar environment has a positive impact on healing. ·
The biggest advantage is that they are so much cheaper than hospital charges. A good hospital will charge you a lot in exchange for excellent medical care. home health care is just a fee. ·
Lovely care in your comfort zone (home) with a cheaper fee only.
Our Nursing Home Care Service ​Speciality​
We have many specialties or advantages that set us apart from other companies.​
Expert nurses who are handling this service.
Our expert team selects all nurses & we train them properly.
Our priority is not only to care but also to have a loving attitude toward our patients.
We are more affordable than other home care services.
Medical Equipment & is available for testing at home also.
Observe the patient as a doctor more carefully & connect specialized doctors anytime for any need.
Have a lot of customer reviews & a good reputation for a long time.
Nursing Home Care Service Cost in Dhaka
How much does a nursing home care service in Dhaka cost? Our service price is always flexible for everyone. But not fixed. Because every patient's condition is not the same, we know that every client's need is different.

For this, we always discuss it before giving the service. Generally, the price depends on service time and kinds. But don't worry, we are always affordable. Don't think much; the best nursing home service in Dhaka is just a phone call away from you.
What is the importance of home care n​ursing?​
Home care nursing is a branch of nursing that provides care to patients in their homes. This type of nursing is important because it allows patients to receive the care they need in the comfort of their own homes. Home care nurses work with patients and their families to develop a plan of care that meets the patient's needs. They also educate and support patients and their families about the illness or injury, treatments, and self-care.​
What is the role of nursing home care service?​
The role of nursing home care service is to provide care and support for elderly people and patients who can no longer live independently. This includes help with activities of daily living such as bathing, dressing and eating, as well as providing medication and other health-related services.

Nursing home care services can be provided in a variety of settings, including stand-alone nursing homes, assisted living facilities and even hospitals.